Tailored Training
The Organic Academy is closely attuned to the needs of the sector and has been developing training courses tailored to the specific needs of a wide range of clients for the last 8 years.
These tailor made trainings vary from extensive training programs with 2 or more residential sessions and monthly webinars, similar to the Organic Leadership Course, to one day topical trainings delivered at conferences or workshops. Various topics such as Organic Agriculture from field to plate • Sustainable strategies tailored to individual needs • Deepened understanding of the principles of Organic Agriculture.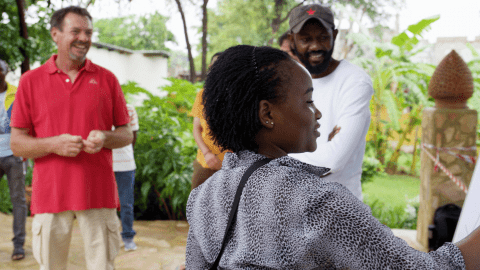 PGS focused Training/Advisory Services:
IFOAM - Organics International has worked since the early 2000s in empowering and supporting Participatory Guarantee Systems (PGS) worldwide. Strong from its long-lasting experience on this topic, our team provides a variety of custom services including tailor made PGS Trainings and Consultancies, available in English, French, German, Italian, Portuguese and Spanish. 
Our curriculum combines a variety of training formats, including presentations, videos, group work, collective discussions, individual exercises and field visits with local stakeholders.
Moreover, we provide our expertise in analysing the conditions for PGS (feasibility study) and in supporting and advising local and international actors in their interventions aiming at the establishment of PGS. 
Please contact the PGS team at pgs@ifoam.bio for further information.
Policy focused Training/Advisory Services:
IFOAM - Organics International offers tailored training, coaching and consultancies on the development and improvement of policies that support the development of the organic sector.
We based our curriculum and technical advice on several decades of experience in observing, influencing and assisting the development of policies at the national or regional level, including organic regulations and policies that support the organic sector.
Our team of consultants has provided technical support to dozens of countries in the development of their organic regulations and policies. Our approach is to promote public-private partnerships, whereby the government and private sectors jointly develop national strategies and organic action plans. We provide technical expertise and advocate for sound public consultation processes that enable the development of locally-appropriate policy solutions. We can accompany governments in the whole process of national organic strategy development, policy review and organic policy formulation.
Upcoming Events & Courses
Latest from the Blog
Why Henan Zhongyuan Is Preserving Biodiversity and How This Is Making a Difference!
Read more