In September 2005 in Adelaide, Australia, the General Assembly of IFOAM - Organics International passed a motion to establish a succinct Definition of Organic Agriculture.
After almost three years of work by a designated task force, a definition reflecting the four Principles of Organic Agriculture in a succinct way was adopted in Vignola, Italy.
Organic Agriculture is a production system that sustains the health of soils, ecosystems, and people. It relies on ecological processes, biodiversity and cycles adapted to local conditions, rather than the use of inputs with adverse effects. Organic Agriculture combines tradition, innovation, and science to benefit the shared environment and promote fair relationships and good quality of life for all involved.

2008
Organic in Many Languages
Thanks to the ongoing work of volunteers, translations of the Definition of Organic Agriculture can be found below in numerous languages.
Don't see it in your language? Send us an e-mail at communications@ifoam.bio with your translation and help us spread the word!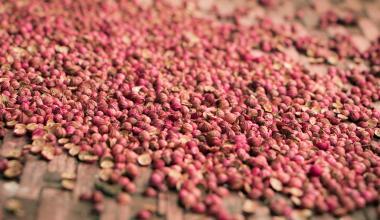 The Four Principles
The Principles of Organic Agriculture are Health, Ecology, Fairness and Care.
Read more