The Challenge
Global agriculture and food systems have reached a crossroads. Although our current food systems have boosted agricultural productivity over the past decades, it also had a detrimental effect on the environment and society.
Soil degradation, biodiversity loss, water pollution, climate change, ocean dead zones are just a few of the challenges that we are confronted with.
To combat these and other major issues, in 2015, the global community came together and launched the 2030 Agenda for Sustainable Development; a plan of action based on 17 Sustainable Development Goals (SDGs), which are becoming increasingly important in driving the sustainability agenda of the planet.
About one-third of the food produced in the world for human consumption — 1.3 billion tonnes every year — is lost or wasted. This overall impact of food waste corresponds to up to 4.4 gigatonnes of equivalent carbon, or 24% to 37% of the global food greenhouse gas (GHG) emissions footprint.
Only 30% of the world´s population has legally registered rights to their land and home, with the poor and politically marginalized especially likely to suffer from insecure land tenure.
Together, the world's top five meat and dairy corporations are now responsible for more annual greenhouse gas emissions than Exxon, Shell or BP
Investing in organic agriculture can help us achieving the SDGs by:
Increasing and stabilizing yields, improving resistance to pests and diseases, and battling poverty through reducing debt incurred by the purchase of expensive chemical inputs. (GOAL #2: Zero Hunger).
Supporting farmers in applying holistic practices that prevent the use of polluting synthetic inputs, which means a significant contribution to reducing their harmful effects on people and the planet and contribute to wellbeing for all. (GOAL #3: Good Health and well-being).
Creating virtuous value chains and fostering the local economy, for instance through short organic value chains, public food procurement, and Participatory Guarantee Systems. (GOAL # 12: Responsible production and Consumption).
Learn how we work to shift policies, farming practices and consumer behavior towards true sustainability. Organic agriculture, if implemented in a truly sustainable manner, offers viable solutions to many of the problems the SDGs are meant to tackle, as they have clear links to the Principles of Organic Agriculture: Health, Ecology, Fairness and Care.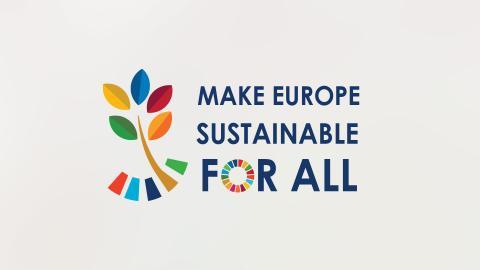 Make Europe Sustainable For All
Make Europe Sustainable for All is a 3-year (2018-2020) cross-sectoral project carried out together with 25 civil society partners across Europe to raise awareness about and promote the ambitious implementation of the Sustainable Development Goals in the European Union and globally. The project is also aiming at strengthening the SDG Watch Europe network we are a member of.
As a component of this project, the #GoodFood4All campaign drew the attention to the still prevailing unsustainable farming practices and food systems which are subsidized under the Common Agricultural Policy of the European Union.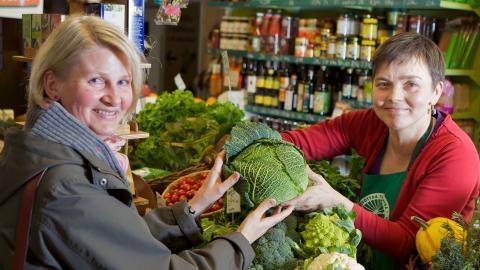 Organizing Partners of the Farmers' Major Group
As Organizing Partners of the Farmers' Major Group, we are representing farmers worldwide in the UN process on Agenda 2030. The Farmers Major Group was created to provide an inclusive space for all farmers and peasants from around the world to coordinate positions, statements and overall participation and engagement in UN processes related to sustainable development, in particular the High-Level Political Forum on Sustainable Development.

Member of the One Planet Network
IFOAM - Organics International is an elected member of the Multistakeholder Advisory Committee of the One Planet Network Sustainable Food Systems Programme. The Programme, initiated by UNEP and FAO, is a multi-stakeholder partnership focused on catalyzing more sustainable food consumption and production patterns. Our shared vision enables our partners to collaborate on joint initiatives, which range from normative, advocacy and policy support activities, to research and development projects as well as on-the-ground implementation activities that address our food systems challenges.