IFOAM - Organics International, with its over 40 year history, has built a strong global network and cultivated insight on and access to experts across the organic sector. This ranges from standards and policy to advocacy and capacity development. By joining our training programs, you gain access to this close-knit network and expertise!
---
The Organic Academy
The Organic Academy has been supporting the organic community since 2012 through effective and comprehensive training programs developed to support the strategy of our organization and the needs of our movement. We offer high quality, purpose-built training that takes an inclusive approach to strike a balance between theoretical content and active, in-person participation.
In Numbers
Meet our Alumni
65
Nationalities Represented

"At the OLC I have learned from the wisdom and work of and with others; and experienced at its core what it is to live and breathe the organic movement. Every moment had its nugget of wisdom and I went home bearing with me, 'organic movement' seeds to plant back home."
Paula Aberasturi
|
Phillippines

"Spending time learning and sharing with some of the most passionate people in the organic sector was such an enriching experience for me."
Rushongoka Wa-mpiira
|
Uganda
Tailored Training & Advisory Services
IFOAM - Organics International also offers tailored training courses. Individuals interested in learning more about these offers can access our training page here for additional information.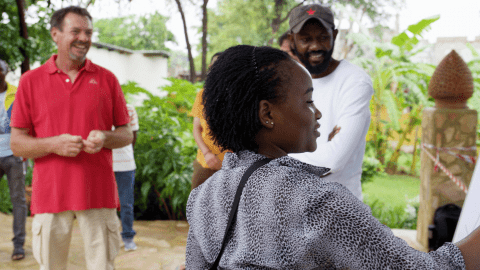 Contact the Academy team!